Atlanta Airport Car Rental: Everything You Need to Know
We Offer Free Pickups & Free Airport Shuttle! in Hartsfield airport
Planning a trip to Atlanta? Make sure you have a reliable car rental waiting for you at the airport. Check out our ultimate guide to Atlanta airport car rental options.
Welcome to ARS car rental, Atlanta International Airport's finest car rental company!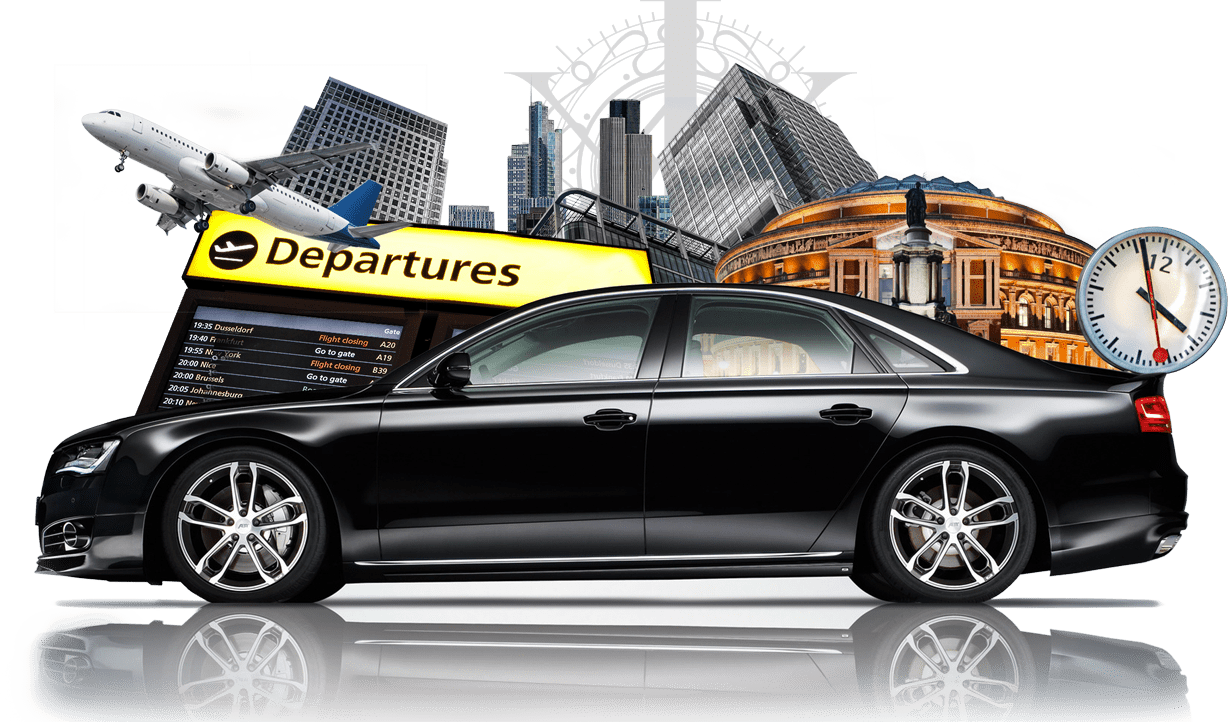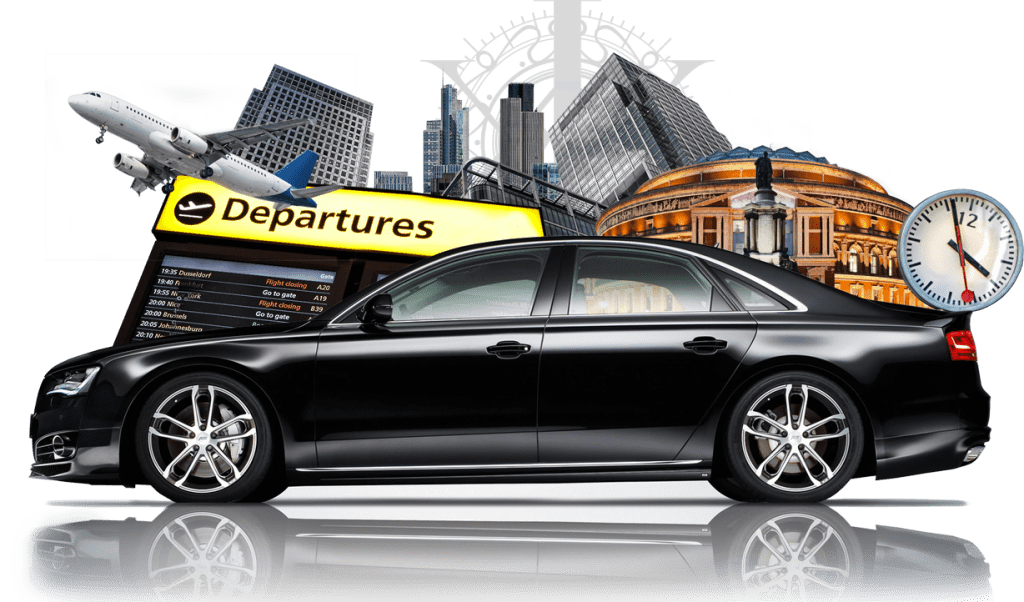 We understand that convenience is essential when traveling, so we offer a wide choice of rental cars to meet your needs. Whether you're touring alone, with family, or with friends, we have the proper vehicle.
Our Atlanta Airport Car Rental service is simple, quick, and inexpensive. Our cars are always in perfect condition and routinely serviced to ensure your safety and comfort.
ARS Car Rental offers diverse vehicles, including sedans, SUVs, premium vehicles, and more. In addition, we provide various rental options such as hourly, daily, weekly, and monthly rentals, allowing you to choose the duration that works best for you.
Our knowledgeable and pleasant team is always available to help you with your car rental requirements, from selecting the proper vehicle to providing driving directions and local recommendations. We ensure that your car rental experience with us is easy, convenient, and pleasurable.
So, our Atlanta Airport Car Rental service covers you whether you're in Atlanta for business or pleasure. Book your car rental with ARS Car Rental today and take benefit of our low pricing, excellent service, and high-quality automobiles!
Why rent a car at Atlanta airport
Travelers that appreciate convenience, flexibility, and independence should rent a car at Atlanta International Airport. You may explore the city and surrounding areas without relying on public transit or ride-sharing services.
Whether you're in Atlanta for business or pleasure, having a rental car allows you to go wherever you want, whenever you want. In addition, famous tourist attractions such as the Georgia Aquarium and the World of Coca-Cola are conveniently accessible, as are surrounding places such as Stone Mountain and Lake Lanier.
Furthermore, renting a car at the airport saves you time and effort. You can pick up your rental car as soon as you arrive at the airport, eliminating the need to locate transportation to your hotel. Then, when it's time to return home, drop the car off at the airport before your trip.
Overall, renting a car at Atlanta International Airport is a practical and cost-effective method to get around town and make the most of your trip. In addition, you'll have the freedom and flexibility to explore Atlanta and its surroundings on your schedule without the hassles of public transit or ride-sharing programs.
What to expect from car rental at Atlanta airport
When renting a car at Atlanta International Airport, you can expect a hassle-free experience with a wide range of rental options. Most rental businesses provide various automobiles, from economical cars to luxury vehicles, and flexible rental alternatives to meet your needs. In addition, you can expect a simple rental process with transparent terms and restrictions with courteous and educated employees on hand to assist you. Plus, because you can pick up and drop off your car at the airport, you can hit the road and explore Atlanta at your own pace.
Choosing the right rental car
Choosing the correct rental car is critical to having an enjoyable and safe trip. The number of passengers, luggage space, and fuel efficiency are all factors to consider. Selecting a reputable automobile rental business with a wide range of alternatives and flexible rental terms is also critical. This lets you relax and concentrate on getting the most out of your trip.
Comparison of car rental agencies at Atlanta airport
There are numerous vehicle rental firms to select from when renting a car at Atlanta International Airport. Pricing, car selection, and customer service standards vary for each agency. Examining the numerous options available is critical to discover the most excellent bargain and service that suits your requirements. By comparing automobile rental businesses at Atlanta Airport, you can save money and have a stress-free rental experience. For a stress-free experience, look for agencies that provide low rates, various vehicle options, and outstanding customer service.
Tips for booking in advance
Booking ahead can save you time, money, and a lot of trouble. Here are some pointers to keep in mind when making a reservation in advance:
Plan ahead and book early to secure the best deals and availability.
Compare prices from multiple sources to find the best value for your money.
Check for any hidden fees or restrictions before booking.
Consider flexible travel dates to take advantage of lower rates.
Be prepared to make changes to your plans if necessary, and always read the cancellation policy before booking.
Pick-Up and Drop-Off Locations
Locations of car rental agencies at Atlanta airport
Are you looking for a car hire at Atlanta International Airport? Then, you've come to the right place! Various car rental firms are on-site at the airport, making it simple to pick up and return your rental vehicle. In addition, rental car counters are conveniently placed in the Rental Car Center, easily accessible through a free shuttle ride from the airport terminals. With a wide range of rental car options and low pricing, you will find the ideal vehicle for your Atlanta trip.
How to get to your rental car
It is simple and fast to get to your rental car. First, follow the signs or directions to the airport's rental car facility. When you arrive, go to the rental car counter and show your reservation and a valid driver's license. A representative from the rental car business will then direct you to your vehicle and provide you with any additional instructions or information. You'll be on your way to your rental car in no time if you follow these simple procedures.
Returning your rental car
Returning your rental car is a simple process that can save you time and money. Follow the instructions provided by your rental car company and return the vehicle to the agreed-upon location and time. Make sure to clean out any personal items and return the car in the same condition that you received it. With a simple and easy return process, you can be confident that your rental car experience will be positive.
Understanding rental rates
Understanding rental pricing is critical for anyone looking to rent a house or a car. Rental fees vary according to several criteria, including area, property type, and rental period. Therefore, it is critical to comprehend the various components that comprise rental rates, such as basic rent, supplementary fees, and security deposits. Understanding rental prices allows you to make informed rental decisions and guarantee you receive the best value for your money.
Charges that are not included in the base price of a product or service are known as extra fees. These charges are frequently applied to cover costs such as taxes, shipping, handling, and processing. Optional services or extras that buyers might add to their purchases are examples of additional everyday payments. Consumers must be informed of these fees while making purchasing selections to avoid any unexpected charges.
Hidden fees can be inconvenient and build up, leaving you with unexpected costs. To avoid surprises, do your homework and read the fine print before signing up for any services or purchasing. Make sure you understand what is and isn't included in the price, ask questions about any fees you're unsure about, and compare prices from different providers. Consider negotiating rates or looking for discounts and promotions to help you save money. You can avoid hidden fees and make better-informed purchasing decisions by being proactive and knowledgeable.
Rental car insurance options
It is critical to explore your insurance options while renting a car to ensure that you are fully insured in the event of an accident or other unexpected incident. Most car rental firms provide insurance choices such as collision damage waiver (CDW), personal accident insurance (PAI), and liability insurance. These alternatives differ in coverage, cost, and deductibles, so it's critical to thoroughly compare them and select the one that best meets your needs and budget. Remember that having the proper rental car insurance can provide peace of mind while protecting you from potentially costly damages or charges.
Tips for driving in Atlanta
Driving in Atlanta can be difficult, especially for people unfamiliar with the city's roadways and traffic patterns. Here are some helpful hints to ensure a safe and stress-free driving experience:
Plan your route ahead of time.

Be mindful of rush hour traffic.

Maintain a safe following distance.

Be on the lookout for aggressive drivers.

Avoid distracted driving.
Following these suggestions, you can have a smooth and safe driving experience in Atlanta.
Major highways and roads in Atlanta
Atlanta is a busy metropolis with an extensive network of freeways and roads that make traveling around easy. In addition, major highways and interstates connect various parts of the city and surrounding areas.
I-285, often known as the Perimeter, is Atlanta's most well-known and busiest freeway. This roadway circles the city and connects to other highways and interstates, including I-85, I-75, and GA-400.
I-85, which connects Atlanta to Charlotte, North Carolina, and runs through numerous prominent areas in the city, including Midtown and Buckhead, is another major freeway in Atlanta.
I-75 is a major roadway that connects Atlanta to several other southern cities, including Chattanooga, Tennessee, and Miami, Florida. It also runs through the city center and gives access to downtown Atlanta.
Atlanta features several vital roads that are critical links for smaller neighborhoods and towns and extensive freeways. Peachtree Street, which runs through numerous significant areas in the city, including Midtown and Buckhead, is one of these routes, as is Buford Highway, recognized for its varied assortment of ethnic eateries and markets.
At first glance, navigating Atlanta's highways and roads may appear daunting, but with some planning and preparation, traveling about the city is simple and efficient. By being acquainted with Atlanta's major highways and roads, you can ensure that you reach your destination safely and on time.
Traffic patterns and rush hour
Atlanta is a thriving metropolis with an extensive network of freeways and roadways. The city is served by numerous major highways, including I-75, I-85, and I-285, making it easy to get to and from the city. Peachtree Street, which passes through the heart of downtown Atlanta, and the Buford Highway, noted for its vast foreign cuisine, are two more prominent roadways in the city. Atlanta's roads can be challenging to navigate at times, but with some forethought and patience, visitors can quickly get around and experience everything the city offers.
Parking in Atlanta might be difficult, but you can find convenient and economical parking with the correct information and services. There are numerous parking options accessible across the city, ranging from street parking to parking facilities. To prevent tickets and fines, paying attention to parking restrictions and signs is critical. Some areas of the city have free parking, while others do not. However, you can find a parking spot that matches your needs and allows you to enjoy everything Atlanta offers with some planning and patience.
Alternative Transportation Options
Public transportation options at Atlanta airport
You're in luck if you seek convenient and economical transportation from Atlanta International Airport. The airport provides public transportation choices such as MARTA, the city's rapid transit system, and shuttle buses, taxis, and ridesharing services. With easy access to these transit choices, you may get to your destination in and around Atlanta quickly and effectively without the burden of renting a car or negotiating traffic.
Taxis and ride-sharing services
Taxis and ride-sharing services are convenient modes of transportation that offer rapid and easy access to transportation over short and long distances. People may now quickly arrange a ride through a mobile app and enjoy inexpensive costs, while traditional taxis provide the certainty of qualified drivers and regulated fares. Both methods offer a safe and dependable mode of transportation, making them popular among commuters, travelers, and anybody looking for a handy way to get around.
Are you looking for alternatives to renting a car? Consider vehicle-sharing programs like Zipcar or Turo, which allow you to borrow a car from local car owners by the hour or day. Uber and Lyft, for example, provide handy transportation options without renting a car. Furthermore, bike-sharing and scooter-sharing services are becoming increasingly popular in many cities, providing a fun and environmentally friendly way to get around. Consider these rental car alternatives for a more flexible and cost-effective vacation experience.
International driver's license requirements
An International Driver's License (IDL) is a document that allows you to drive in another country. The requirements for obtaining an IDL may differ depending on which country you visit. However, a valid driver's license from your native country, passport-sized pictures, and an application fee are usually required. To ensure a safe and legal driving experience overseas, it is critical to research the exact criteria for the nation you intend to visit and obtain an IDL before you arrive.
Currency exchange and payment options
We provide a variety of currency exchange and payment methods to make your transactions as simple as possible. We have you covered if you need to convert currencies for overseas travel or pay for products or services. Our skilled team is available to offer assistance and advice on the best alternatives for your needs. Thanks to our competitive prices and dependable service, you can rely on us to easily manage your foreign exchange and payment needs.
International travel insurance options
International travel insurance gives travelers peace of mind by covering unforeseen expenses such as medical crises, trip cancellations, lost luggage, and more. Travelers can select a package that meets their demands and budget by choosing from several alternatives. Whether you're planning a short vacation or an extended stay abroad, international travel insurance is a must-have to ensure a stress-free travel experience.
Tips for international travelers renting a car
International travel can be exhilarating, but hiring a car in a strange country can be intimidating. Conducting preliminary research to ensure a seamless and stress-free automobile rental experience is critical. Check that you have all of the essential papers, understand local driving rules, and are familiar with the rental car company's policies. Consider obtaining supplementary insurance, employing a GPS navigation system, and selecting a vehicle suitable for the roads and terrain you'll be traveling on. You'll be well-prepared for an excellent overseas automobile rental experience if you keep these ideas in mind.
Special Needs and Requests
Handicap accessible rental cars
Handicap-accessible rental cars are specially constructed automobiles that provide those with disabilities with accessibility and convenience. These rental cars are outfitted with wheelchair ramps, hand controls, and large interiors to enable pleasant transportation for people with mobility issues. People with impairments can experience the pleasure and independence of driving or traveling quickly thanks to handicap-accessible rental automobiles. Our automobile rental company provides various handicap-accessible vehicles to meet your specific demands and preferences.
Car seats and booster seats
Car and booster seats are critical safety devices to keep youngsters safe while driving. Car seats are specially intended for newborns and small children and are attached to the car via the seat belt or the LATCH system. Booster seats, on the other hand, are intended for older children who have outgrown their car seats but are too small to wear an adult seat belt. In addition, booster seats raise the child to the proper height, allowing the seat belt to fit correctly and providing extra safety in a crash. Overall, car seats and booster seats are essential tools that can reduce the risk of injury or death in the event of a car accident.
Additional driver requests
Do you intend to take a long road trip with your family or friends? Then, add an extra driver to your rental car reservation to make your travel more enjoyable. You can split your driving duties with another driver and enjoy the view without the burden of being behind the wheel for the entire trip. ARS Car Rental allows you to add a driver to your rental car reservation for a modest price. Contact us today to learn more about our additional driver policy and how we can make your road trip more comfortable and enjoyable.
Renting a luxury or exotic car
Renting a fancy or exotic automobile can be a fantastic experience that elevates your driving abilities. These vehicles provide unrivaled performance and elegance because of their sleek designs, powerful engines, and innovative technologies. Renting a premium or exotic car might be ideal if you want to make a statement at a special event, wow clients on a business trip, or enjoy an exciting ride. First, however, it is critical to research and selects a reputable rental company that provides dependable vehicles and excellent customer service.
Post-rental inspection process
When you return your rental automobile, the rental company will undertake a post-rental inspection to determine the vehicle's condition. During this process, the company will inspect the premises for any damages, missing items, or other issues that may have arisen during the rental period. Therefore, before signing the inspection report, it is critical to thoroughly review it and address any discrepancies or concerns with the rental company. This procedure is intended to safeguard you and the rental company while ensuring a pleasant and trouble-free rental experience for all parties concerned.
Disputing charges or damages
Disputes over prices or damages are an essential aspect of the car rental process. Whether you've been charged for damages you didn't cause or there's a disparity in your rental rates, it's critical to understand how to contest these charges effectively. In this tutorial, we'll lead you through the process of challenging costs or damages with your automobile rental company, including how to gather proof, communicate effectively, and escalate the matter if required. By following these guidelines, you can improve your chances of successfully appealing any unreasonable charges or damages and ensure a seamless and trouble-free automobile rental experience.
Rental car return checklist
Returning a rental car can be a quick and easy process, but be sure you've completed all of the essential steps to avoid any surprise charges or complications. A post-rental car return checklist will help you cover all the basics, such as inspecting the vehicle for damage, filling the gas tank, removing personal belongings, and returning the keys to the rental company. You can save time and money by following a basic post-rental car return procedure and avoiding potential headaches.
Leaving feedback or reviews
It is critical for both the customer and the business to leave feedback or evaluations following a purchase or service experience. It provides valuable information for the company to improve its products and services and assists other potential customers in making informed selections. In this article, we'll look at why providing feedback and reviews is essential, how to do it efficiently, and what to think about while writing a review.
"Atlanta Airport Car Rental: Everything You Need to Know" article:
Renting a car at Atlanta airport can be a convenient option for getting around the city and surrounding areas.
It's important to plan your rental in advance, choose the right rental car, and compare rates and fees.
Pick-up and drop-off locations at Atlanta airport are easily accessible, but it's important to understand the process and location of your rental agency.
Rental rates can vary widely and it's important to understand additional fees and insurance options.
Driving in Atlanta can be challenging, so it's important to familiarize yourself with the area and traffic patterns.
There are alternative transportation options available, including public transportation and ride-sharing services.
International travelers will need to understand additional requirements and options for renting a car.
Special needs and requests can be accommodated, including accessible vehicles and luxury car rentals.
After your rental, it's important to understand the return process and how to handle any disputes or damages.
Overall, renting a car at Atlanta airport can be a great option for travelers, but it's important to plan ahead and understand the rental process.
Final recommendations for renting a car at Atlanta airport
Based on the information presented in the article, here are some final recommendations for renting a car at Atlanta airport:
Plan ahead and book your rental car in advance to ensure availability and the best rates.
Compare rates and fees from different rental agencies to find the best deal.
Consider your specific needs and requests, such as accessible vehicles or luxury car rentals.
Familiarize yourself with the driving conditions in Atlanta and plan your routes ahead of time.
Understand additional fees and insurance options to avoid any surprises or unexpected costs.
Be prepared for the pick-up and drop-off process, including locating your rental agency and understanding any post-rental procedures.
If you encounter any issues during your rental, be sure to contact your rental agency as soon as possible to address them.
Finally, be sure to leave feedback or reviews of your rental experience to help future travelers make informed decisions.
Can I rent a car if I'm under 25 years old?
Yes, many rental agencies allow drivers as young as 21 to rent a car, but there may be additional fees and restrictions for drivers under 25.
How much does it cost to rent a car at Atlanta airport?
Rental rates can vary widely depending on factors such as the time of year, the type of vehicle, and the rental agency. On average, expect to pay around $50 per day for a standard rental car.
What is the minimum age to rent a car at Atlanta airport?
The minimum age to rent a car at most rental agencies in Atlanta is 21, although some agencies may require drivers to be 25 or older.
Is there a limit on how far I can drive a rental car from Atlanta?
Most rental agencies allow unlimited mileage within the state of Georgia, but there may be restrictions or additional fees for driving outside of the state.
Can I return my rental car after hours?
Yes, most rental agencies at Atlanta airport offer after-hours drop-off options, but be sure to confirm the details with your rental agency in advance.
How do I get around Atlanta without a rental car?
There are several alternative transportation options in Atlanta, including public transportation, taxis, and ride-sharing services. Some areas may also be accessible by walking or biking.
Links to helpful resources for renting a car at Atlanta airport